Graphite Electrode Machining
Why the precision machining of graphite electrode joints and pins is important for improved performance.
InnoGraf believes that how electrode joints are machined can affect the performance of your electrode.
Precision machining of the joint and of the pin can assist in obtaining of one, two or even more heats per electrode.
Ask us how InnoGraf uses methods from aerospace technologies to machine to higher tolerances and increased performance.
Custom Machining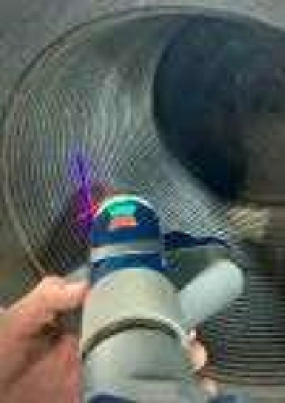 USA Customized graphite electrode machining provides the highest graphite electrode performance in severe applications. InnoGraf employs aerospace industry techniques to measure large parts and improve electrode performance at steel mills. InnoGraf is creating a new standard for electrode that will provide superior, full-spectrum product testing. InnoGraf tests 100 percent of all products prior to machining to ensure product quality.
Machining capacity up to 36-inch diameter
InnoGraf machining with capacity up to 36" inch diameter
is available for others as a service.