Graphite Electrode Machining
Why Machining Is the Most Important Process Step for Graphite Electrodes & Pins
Most performance issues for EAF Electrodes are related to the joint.
Eighty percent (80%) of Graphite Electrode product failures as well as higher consumption rates are related to machining.
Machining is the most important item for joint performance.
Getting one or two more heats per electrode is what separates the Tier 1 from the Tier 2 suppliers.
Custom Machining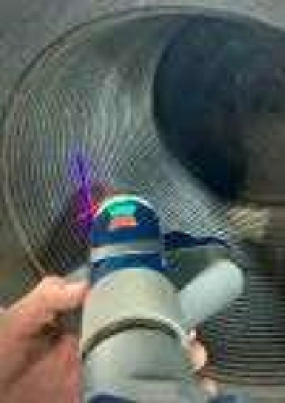 USA Customized graphite electrode machining provides the highest graphite electrode performance in severe applications. InnoGraf employs aerospace industry techniques to measure large parts and improve electrode performance at steel mills. InnoGraf is creating a new standard for electrode that will provide superior, full-spectrum product testing. InnoGraf tests 100 percent of all products prior to machining to ensure product quality.
Machining capacity up to 36-inch diameter
InnoGraf machining with capacity up to 36" inch diameter
is available for others as a service.